Customer Data Platform
Unify your customer data to harness its full CRM potential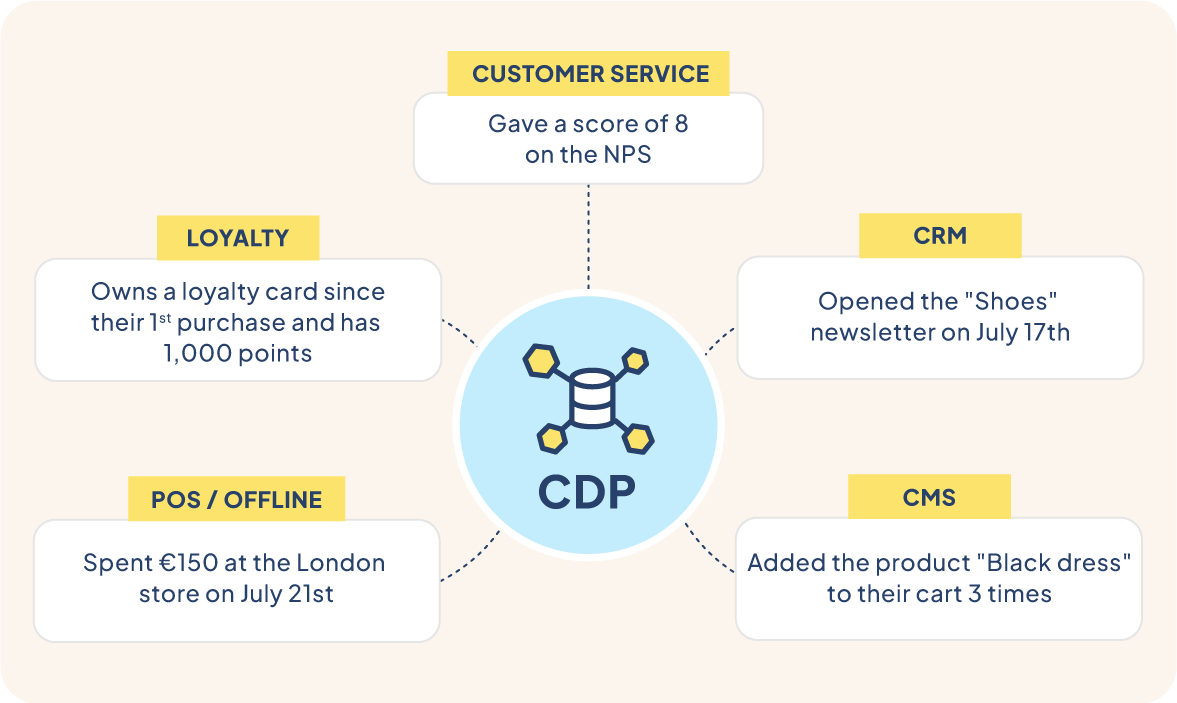 A CDP for activation
Splio's Customer Data Platform transforms your customer data into actionable data. It offers CRM marketers the ability to reconcile, unify and synchronize customer data from all points of contact.
Using unified data, Splio CDPincreases customer knowledge andleverages data to personalize campaigns and deploy a unified customer experience across all channels.
Integrated with our marketing automation tool and connected to your ecosystem (CMS, PoS...), Splio CDP optimizes data exploitation for maximized marketing performance and ROI.