Predictive AI
Optimize your CRM plan with AI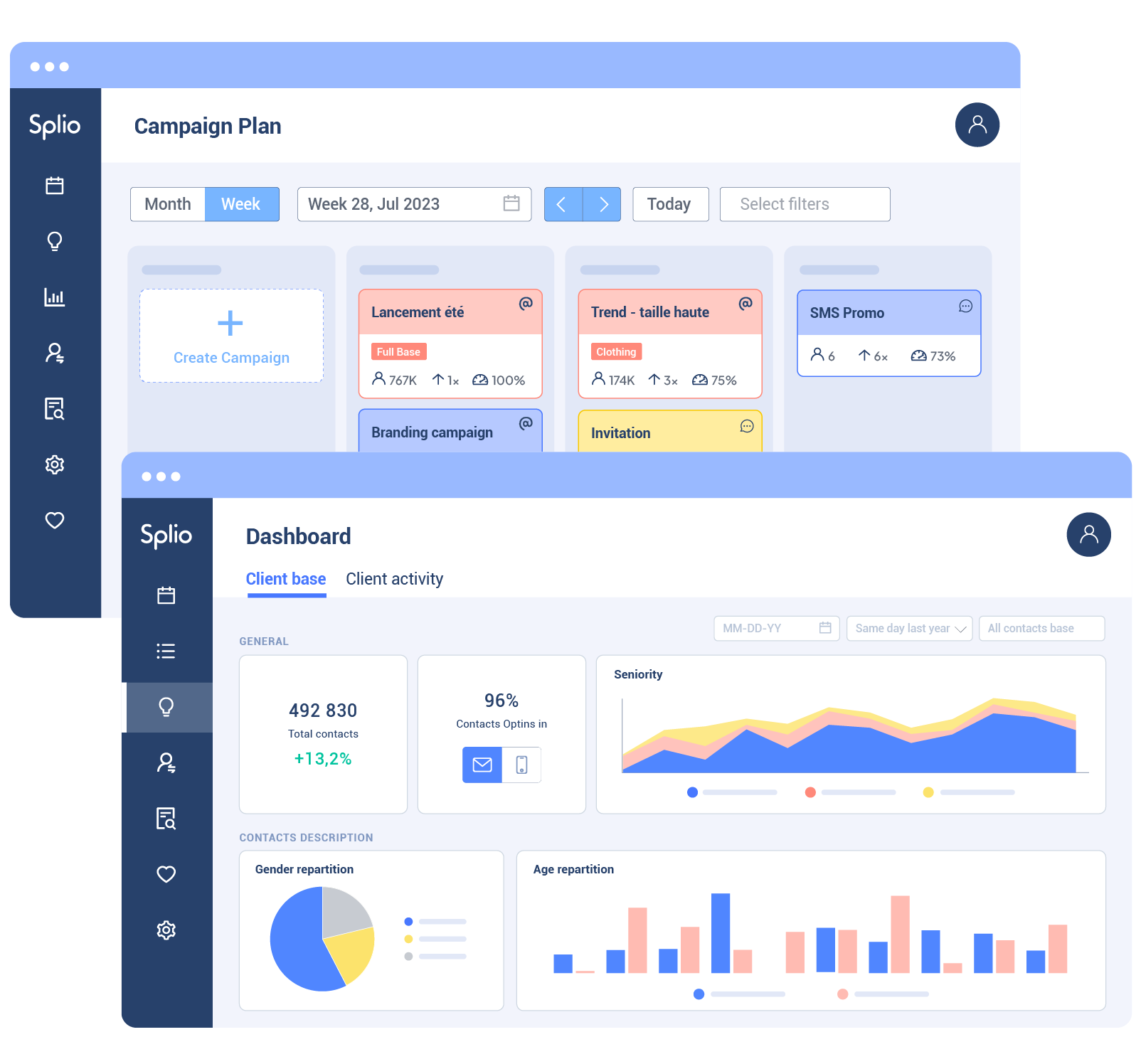 Predictive CDP for intelligent CRM
Splio supports you at every stage of your growth with a modular CDP, available with or without artificial intelligence.
Splio's predictive CDP integrates all the advantages of a complete CDP with all the benefits of AI.
Splio Predictive AI harnesses the intelligence of customer data to anticipate their behavior in order to optimize CRM plans plan and generate incremental sales for each campaign.