Nowadays, customers in China are getting less loyal to certain brands.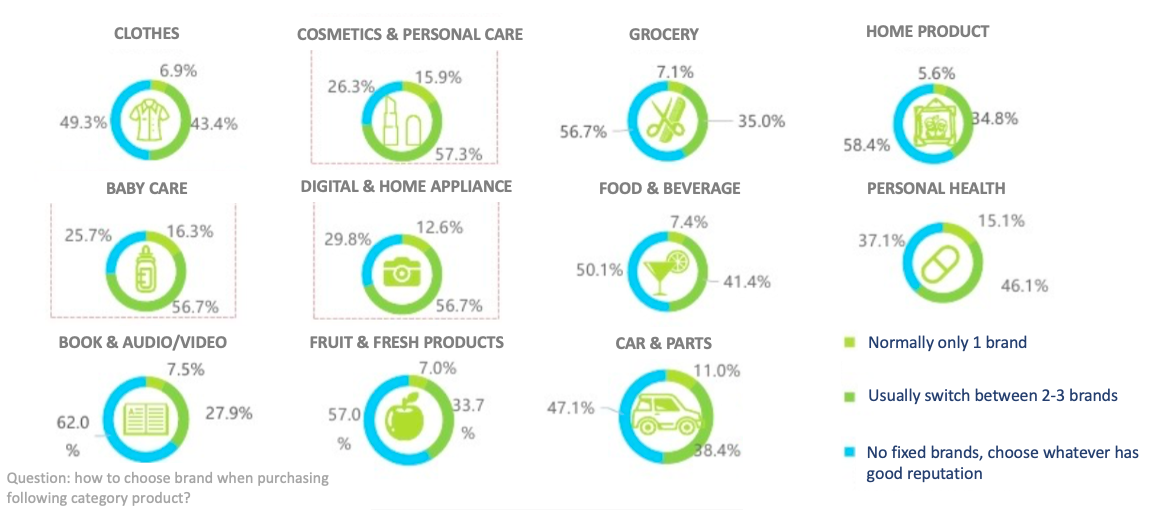 (iResearch: 2018 China Ecommerce White Book)
In the highly competitive Chinese market, brands are scrambling on showing their "love" to customers. They believe their products or services are great and budget friendly. However, not all of the "love" will catch their customers' attention and eventually make them repurchase. Why?
Your products or services are of course the first stepping stone to success, but what matters more is what kind of customer experience your brand has brought to your customers, which should be embedded within every interaction between your brand and your customers. It is well noted that a great brand experience can indeed bring back more customers with more repeat purchases, and these loyal customers can also become your best brand ambassadors or influencers.

(Edelman: 2019 Consumer Trust in Brands Reports)

To find out who are your loyal customers and how to encourage them to work for your benefits, you can keep tracking and improving your customer experiences by using the following 3 tactics:
1.

Gain m

ore

REPEAT

purchases.
Loyal customers are 5X as likely to repurchase and spend 67% more than new customers. To gain more loyal customers and more repeat purchases, it is essential and practical to keep monitoring your customers' purchase preferences and design the right loyal scheme and mechanism, in order to encourage and maintain their purchasing frequencies. But remember, it always needs to learn and adapt your mechanism, making sure to always keep a good customer experience.
>> Suitable for a brand who wants to increase its sales revenue
2.

Assist with more

REFERRALS.
Your loyal customers are your most trustful influencers. To motivate your loyal customers to speak for your brand and help to recruit more look-alike potential customers, you can provide right incentive including physical and emotional acknowledgement/rewards. Then simply through tracking and monitoring their social interaction behaviors, you will be able to retarget these potential customers by providing relevant offers and services, in order to convert them to your real customers.
>> Suitable for a brand who wants to increase its customer database
3.

Optimize products

with

customer

FEEDBACK.
As your product is made for your customers, the brand should be more customer centric. It is always recommended to organize a customer WeChat group, develop a H5 page or any other forms to encourage customers to tell you about their feedback or suggestions after using the product. Learning from these first-hand self-owned feedbacks, you can then improve your product design to better meet customer preference, to better sell your product in the near future.
>> Suitable for a brand who doesn't have enough customer knowledge
When you are busy with dealing with your marketing calendar, willing to recruit more customers from campaigns or ads, don't forget about the most valuable assets that you've already had: your existing loyal customers! Use the right methods, you can maximize their value, letting them to work for your benefits to help fulfill your business goal.
Splio is a New Loyalty Platform that combines Omnichannel Data Management and New Loyalty engine to shape up single customer knowledge from multiple on and offline touchpoints. Based on customer knowledge, the Splio platform enables you to reach high conversion rates from each customer lifecycle to meet your business goal.

To get regular insights on how to develop and strengthen your Loyalty strategy in China, scan the QR code to follow us on WeChat!