Fnac Darty's Digital Marketing Director on how they are optimizing their CRM campaigns with Tinyclues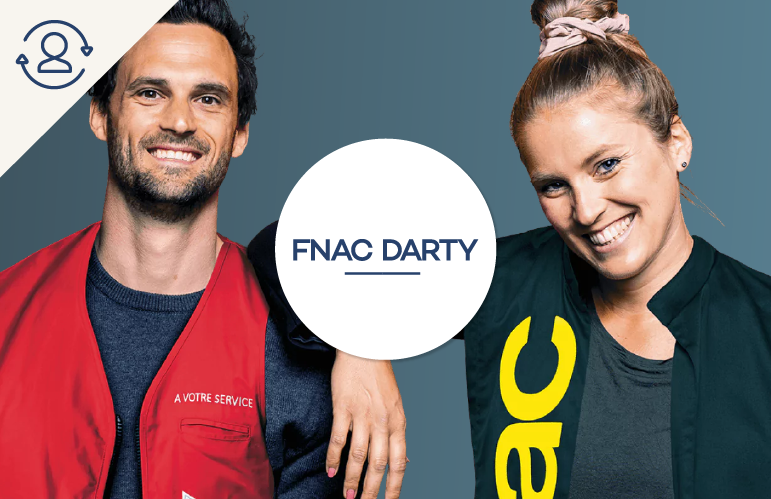 David Nedzela, Digital Marketing Director at Fnac Darty, explains how the leading European omnichannel retailer in household appliances, electronics and entertainment goods reinvented their marketing campaigns with Splio's Campaign Intelligence solution.
With a turnover of $8.6B, 720 stores across 11 countries, a large product catalog of 15 million products and a growing database of 14 million clients, Fnac Darty had their plate full and needed to revamp the way they were creating, targeting and optimizing their marketing campaigns. "In the past, we were trying to identify what could interest our customers and it was very manual. The customer database and product catalog grew… and we were looking for a tool to help us to target and be more specific in the way we were sending our messages" explains David Nedzela.
With Splio's AI-first solution, Fnac Darty is able to streamline the campaign process, manage their entire campaign plan, optimize more than 1500 campaigns per year across email, direct mail and Facebook ads, "We're hosting the entire marketing calendar in Splio… Splio is able to decide which emails should be sent to which people for a given product and a given week", says David Nedzela in the interview. All this was done while outperforming the revenue generated by previous targeting and planning methodology.
"The biggest impact of Splio on our business is productivity, in the past, we were trying to send as many relevant campaigns as possible but it was very complicated because we did not have enough people in the team to manage that number of emails. With Splio we're able to be very productive…. to be more specific with less emails sent."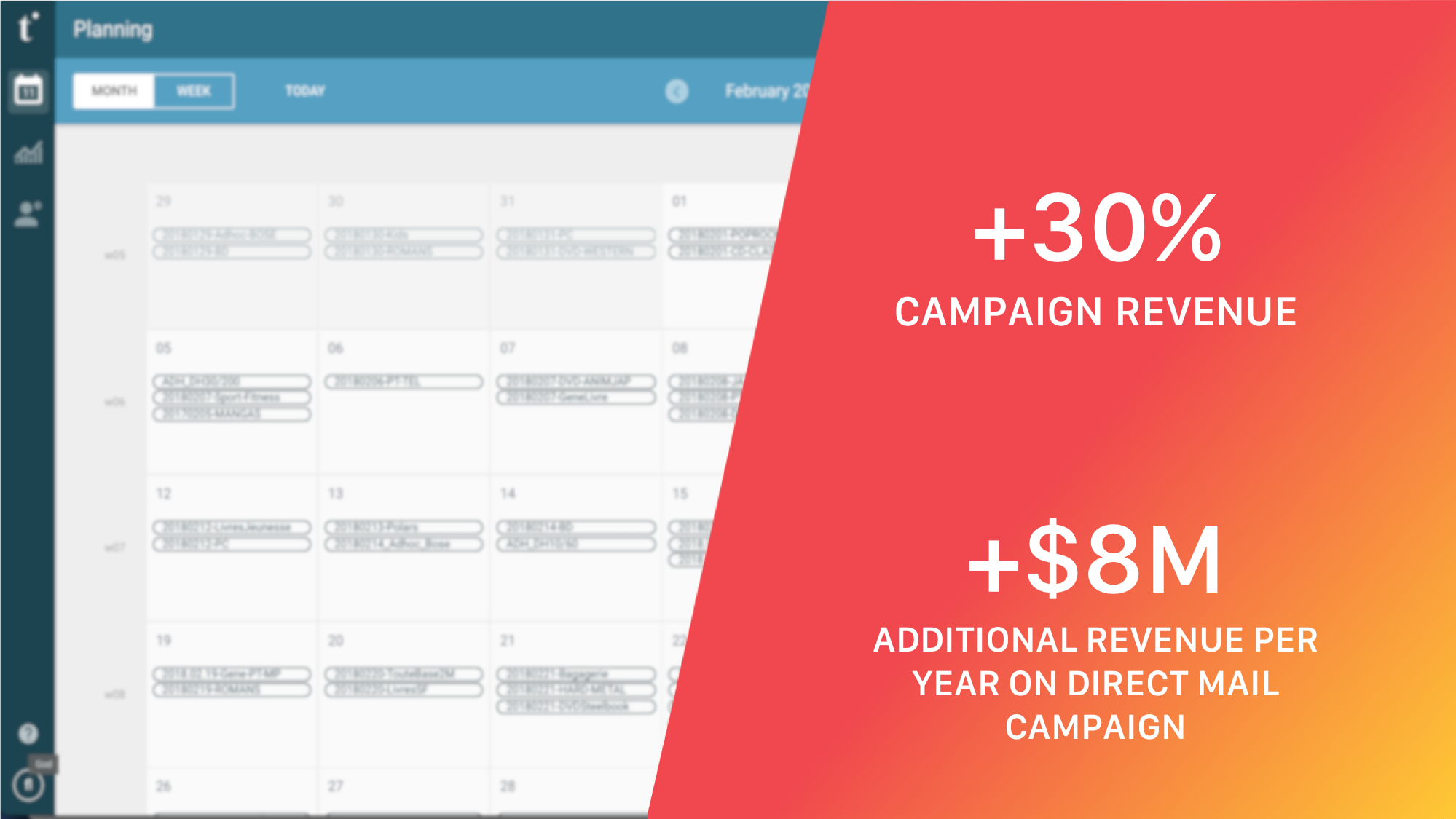 Fnac Darty: Marketing Campaign Optimization
Since adopting Splio, Fnac Darty has seen major benefits:
+30% in email campaign revenue
+$8M additional revenue per year on direct mail campaigns
"The reason we love Splio is because they have a great product and a great team" says David Nedzela, "They're listening to our needs… they are very reactive… and we love working with them"
Watch the video to learn more about how Fnac Darty is reinventing their omnichannel marketing campaigns, optimizing their campaign agenda, and improving team productivity with Splio's Campaign Intelligence.