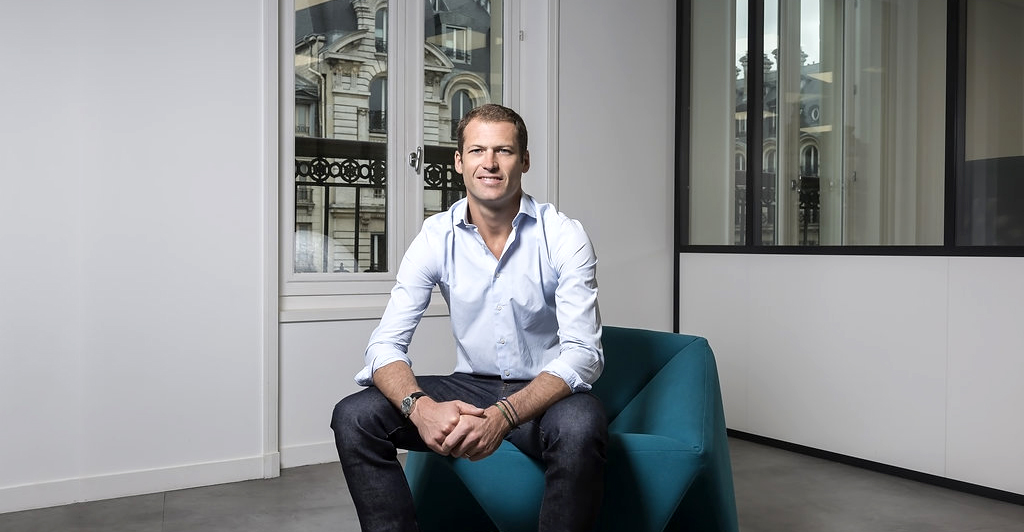 Splio kicked off the Chinese New Year with the appointment a new GM with experience in China and digital marketing and announces the integration of WeChat as an additional channel for its Customer Platform.
Paris, March 7th, 2018—The Chinese New Year is off to a good start; Splio's Chinese branch has a new General Director, Jean-Baptiste Le Blan.
Splio has also announced the integration of WeChat as an additional channel for its Customer Platform for brands planning to expand into Asia or upgrade their customer strategy.
With over 500 clients worldwide, including Caudalie, the Beaumanoir Group, and Newlook in China, Splio offers brands the possibility to combine their online and offline strategies to achieve a seamless customer experience. Splio also enables its clients to take advantage of loyalty marketing by creating a genuinely personal relationship with each customer, and in doing so increase sales and conversions across channels. Omnichannel is a key concern for brands present in China where multiple digital channels have created attractive prospects for development but present challenges for effective customer communications. This has also generated silo-based organizational structures that may challenge the consistency of the client experience.
China: a strategic market for Splio
China is at the forefront of digital transformation and Splio is one of the first French companies to grasp this fact. Splio opened two offices in China—in Beijing and Shanghai—7 years ago when the digital revolution was in full swing and potential opportunities for development were ripe for European brands. With over 50 clients in China, the country is a key market for Splio and a priority market for European companies despite the complexities involved in operating within the local standards.
"Jean-Baptiste is very familiar with the Chinese market and its particularities. He has strong digital experience and can bridge the gap between European and Chinese brands, and vice versa,"
says Mireille Messine, CEO of Splio, adding,
"Splio is a true development partner, assisting European companies that wish to expand into China, and Jean-Baptiste knows how to help them achieve their omnichannel transformation in China."
Jean-Baptiste Le Blan: from Guest Experience at AccorHotels to Customer Experience at Splio
After spending time in New York and Paris, in 2011, Jean-Baptiste Le Blan settled with his family in China, where he took up the position of Director of Brands for Greater China (China, Hong Kong, and Macau) for the AccorHotels Group. His goal was to adapt Accor Group brands to the demands of Chinese consumers. Two years later, Jean-Baptiste took over as marketing director, overseeing the Digital, Loyalty, and Guest Experience teams, as well as Branding. He worked in particular on adapting digital platforms (mobile site, App, WeChat, Tmall store) and the group's loyalty programs to the specific characteristics of China's digital ecosystem.
"In the service industry, and particularly in hospitality, managing the client experience—Guest Experience—is, for cultural and historical reasons, a necessary, if not indispensable, an element of any operational and marketing system. At a time when big data is making its entrance into the incredibly dynamic Chinese ecosystem, the transition from the Accor Group to RetailTech with Splio was an obvious choice. Omnichannel is bigger than ever in China, as is the demand for a seamless customer experience in every channel, especially as Chinese consumers use them heavily,"
says Jean-Baptiste Le Blan, General Director, Splio China.
WeChat: an additional channel on the Splio Customer Platform
WeChat is more than your average social media or chat application, it is a digital platform where users can do everything: pay their bills, make purchases online, carry out personal transactions, use a credit card in-store, etc.
"WeChat is an ecosystem, a lifestyle, and also a necessary channel for brands that wish to communicate with Chinese consumers. Splio's Customer Platform now integrates this new channel which responds to the needs of brands in China regarding their omnichannel strategies,"
says Jean-Baptiste Le Blan.
With the integration of this additional channel into the Splio ecosystem, brands will be able to organize campaigns online and offline and using their data and customer knowledge they will be able to roll out personalized, segmented communications to a market with over a billion potential customers.
Omnichannel: the answer to China's increasingly sophisticated digital ecosystem
Starting in 2012, and following the e-commerce revolution in China, brands looked for every possible way to ride the BATX* wave and carve out a place in the giant Tencent and Alibaba ecosystems. The majority were, for the most part, required to adopt a disconnected silo structure and still communicate with their clients using these numerous silos (e-commerce, social, offline retail, Tmall, etc.).
"Chinese brands, as well as European brands in China, are all seeking to master relationships with their clients within a very sophisticated digital ecosystem that continues to adapt to the technological innovations of the BATX and the many active start-ups on the Chinese internet. Omnichannel is an obvious choice for brands currently organized in silos. These channels offer opportunities, but it is also important to align online and offline strategies in China to harmonize experience and customer loyalty, and thus increase revenue,"
says Jean-Baptiste Le Blan.
Splio emphasizes the need for brands to align their online and offline strategies in order to both harmonize the customer experience and to improve it by creating a genuinely personal relationship with the client, and thereby win their loyalty and motivate a "second purchase." The loyalty marketing approach makes sense in China, in a society where globalized exchanges and social media have toppled the existing order for brands at an exceptionally swift pace. Today, they keep pace with the Millennials, the "post-90s," as they are known in China, in a C2B approach. Consumers follow and interact with brands via every channel and offering a fluid customer experience aligned with brand image has become a real challenge.
*BATX: the giants of the Chinese web, Baidu, Alibaba, Tencent and Xiaomi
About Splio:
Splio develops a Customer Platform for marketers, delivering completely connected customer experiences on and offline, driving loyalty and revenue for retailers.
Headquartered in France, Splio has offices in China, Spain, Italy, Poland, and Brazil and serves more than 500 retailers. Customers include The Kooples, Kusmi Tea, Givenchy, Caudalie, Degrenne, Desigual, Lindt, Air China and Cache Cache.
Press contact:
Sandra Fernandes
Marketing & Communications Director
sfernandes@splio.com
+33 6 46 46 43 16