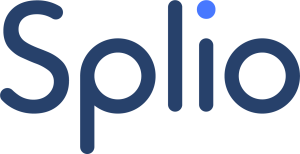 Online. Offline. Aligned.

Splio, a Leading SaaS platform for Loyalty Marketing, Updates its Corporate Brand and Unveils a New Company Logo.
A fresh, new logo and a revamped website to ensure marketers identify Splio as a distinctive platform in the RetailTech ecosystem;
A Customer Platform to leverage on and offline convergence around client knowledge;
Powerful loyalty marketing combined with marketing automation features to allow brands to engage in long-lasting and genuine relationships with their clients;
A rollout of new internal programs to align the teams all services to deliver clear and responsive messages to clients including a seamless Customer Experience;
Continued leadership for the digital transformation and renaissance of Retail.
Click here to find out about The Splio Effect

Paris, 13 February 2018 – Online. Offline. Aligned. Splio's vision can be summed up with these three words. Three words that say a lot. Three clear terms that are easily understood across the three continents where the company operates today and clearly demonstrates Splio's position. Three concepts on which the new visual identity was built and targets a new era for commerce and consumers around the world with powerful technology benefits for merchants.
"Retail is changing because of the new behaviors of consumers. Millennials, generation Y, baby-boomers – all of them buy through every channel. They represent the future of purchase habits in a world without borders. It's now up to the brands to follow the trends of its end consumers. Behind our Customer Platform, behind the code, is a person, a team, that works daily towards this vision."
said Mireille Messine, CEO of Splio.
From CRM to a Customer Platform
The Splio Customer Platform was built around a single customer view. A simple and comprehensive platform, developed by marketers for marketers, providing industry-leading deliverability and personalization for marketing campaigns, with robust features to offer seamless on and offline client experiences such as clienteling and distributed marketing. Splio also helps brands move to Loyalty Marketing with new features to manage and integrate loyalty card programs into their overall marketing strategy for more personalized conversations with their clients.
"Our platform facilitates the day-to-day lives of marketers who are today asked to be strategists and tech and digital experts in a world that is evolving quickly and very much influenced by international trends"
declares Mireille Messine, Splio's CEO, who also held senior positions in Customer Relations at the international retailers Sephora, Go Sport, and Printemps.
"Today, it's important to use tools that offer true agility to ensure a seamless customer experience for the right customer and at the right time,"
said Elodie Barbé, Marketing Director at The Kooples.
"It's even truer for an international brand that needs to adapt to local markets and ensure the same brand experience and image across all five continents"
stated Elodie.
The marketing teams at The Kooples have been using the Splio Customer Platform since 2014.
Three key concepts
Online. Mobile use is pushing brands to a digital shift.
The digital transformation is led by mobile phones. Almost one-third of the cross-device transactions start on a smartphone. The customer is completely connected, all day long, and mobile phones today are breaking down the current "top-down" model of retail.
"It's a change of mindset to acknowledge that trends are not only coming from brands but from consumers themselves who decide how they want to interact with brands. The C2B dynamics launched by social networks and smartphones are only getting started. Marketers need to think of very ambitious marketing strategies that include common sense and empathy for their customers"
commented Mireille Messine.
Offline. The point of sale remains the number 1 channel
The physical point of sale is a mandatory stop for customers and remains the most used channel for any generation. The physical store remains a very important channel, it's the place where customers connect with their brands.
"Retail is not dead but recovering! Omnichannel moved from an interesting approach to an outright prerequisite to retail success,"
declares Mireille Messine.
Aligned. Achieve complete digital transformation
To accomplish their digital transformation, retailers should pay more attention to the alignment of their teams. Brands from all sectors have everything to gain from aligning their internal teams across their corporate, marketing, e-commerce and digital services. The digital shift requires a new internal organization but also gives a new energy and consistency to the brand strategy on and offline. The alignment of the teams also has a glocal dimension and will bring together the corporate teams with the physical store sales teams. The benefits of aligned teams are very real for brands: they can deploy a global customer experience online, offline and on socials, increase sales, conversion rates, customers satisfaction and loyalty wherever they are.
In-store or online, or on social networks, brands need to engage, interact, and create a genuine relationship with customers by offering them a unique experience on whatever channel they choose to use. Social media are now part of the consumers' lifestyle and the shirt from B2C to C2B shift is a clear requirement for retailers and brands. In-store, online, on social, brands need to align and be ahead of the trend.
About Splio:
Splio develops a Customer Platform for marketers, delivering completely connected customer experiences on and offline, driving loyalty and revenue for retailers.
Headquartered in France, Splio has offices in China, Spain, Italy, Poland, and Brazil and serves more than 500 retailers. Customers include The Kooples, Kusmi Tea, Givenchy, Caudalie, Degrenne, Desigual, Lindt, Air China and Cache Cache.
Press contact:
Sandra Fernandes
Marketing & Communications Director
sfernandes@splio.com
+33 6 46 46 43 16