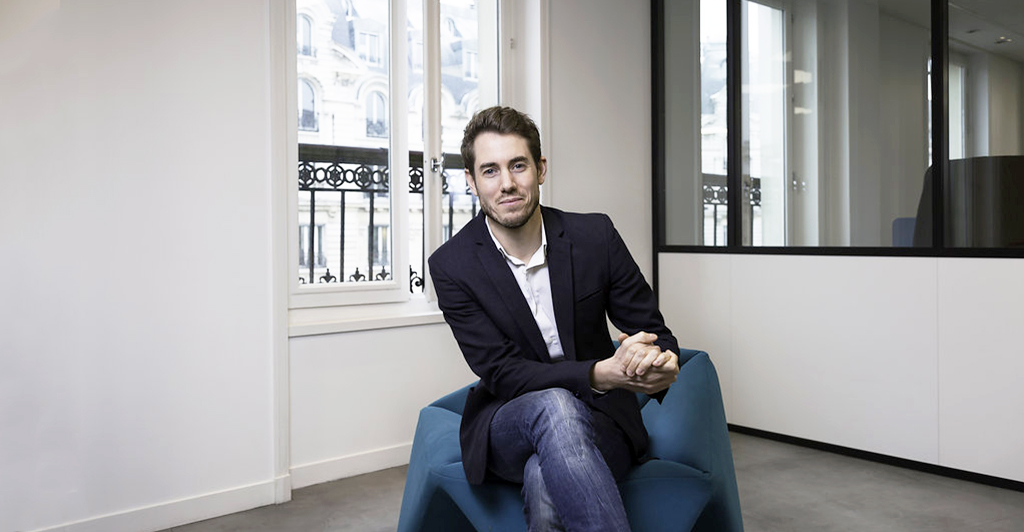 Splio rolls out its C2B vision and omnichannel marketing platform in Europe
Paris, May 15, 2018 — Splio appoints Antoine Scialom as its first General Manager, Europe. With a team of 130 developers and marketers throughout Europe and China, Splio develops a SaaS omnichannel marketing platform used by more than 500 brands worldwide. Antoine Scialom's appointment represents a strategic turning point for Splio and demonstrates the company's desire to reinforce its leadership by:
Leveraging its C2B vision to shift toward a new business "powered by Millennials"
Turning its omnichannel marketing platform into a vector for growth in Europe
Making customer satisfaction a vehicle for success.
"Antoine Scialom is now in charge of the entire European market, with the aim of further strengthening our leadership in Europe, explaining the C2B vision of Splio's marketing, and developing the use of our platform among all European marketers,"
says Mireille Messine, CEO, Splio.
"Splio needs a leader based at its head office in Paris to oversee development in the European market, whose potential has already been demonstrated in southern European countries, thanks to the excellent performance of the Italian and Spanish teams,"
Messine continues.
A natural at business development
A lawyer specialized in New Information and Communication Technologies (NICT), in 2006, Antoine Scialom began working at 24h00 with French Internet pioneer Patrick Robin, who asked him to create a new revenue stream in 2007: the first email marketing service specialized in e-commerce and retail. Antoine's first mission enabled him to establish a foothold in business development.
In 2013, Antoine assumed the position of Deputy General Manager at Proximis, an omnicommerce startup where he worked to increase growth. Four years later, Mireille Messine, CEO of Splio, offered him the opportunity to join her team as General Manager, France.
"Several months ago, I accepted the challenge in France and today I enthusiastically accept it in Europe! Our platform responds to the current needs of marketers, and our vision provides them with the expertise necessary to create the 21st-century shopping culture that Millennials have already kindled,"
says Antoine Scialom, General Director, Europe, Splio.
Technology validated by customer satisfaction
Customer satisfaction is a vector for success at Splio.
"We are proud to have worked for many years alongside certain clients who show us outstanding loyalty. I'm thinking of The Kooples and Kusmi Tea. We've made customer satisfaction an internal priority and a vector for external growth."
Indeed, several months ago, Antoine Scialom launched the SMILE program—Satisfaction Measurement Index to Lead our Enterprise—which enables teams to guide clients towards their marketing objectives and advance Splio's solution "developed by marketers, for marketers" alongside them.
Offer C2B marketing to every European brand
Antoine Scialom is counting on Splio's success in southern European countries, especially in Italy and Spain, to convince European marketers of the marketing platform's power in orchestrating impactful online and offline marketing campaigns, convert customers and build loyalty. The new General Director, Europe also hopes to convince brands by suggesting they forgo a top-down B2C logic in favor of a C2B method: a new marketing approach that implies putting themselves in their customers' shoes, particularly Millennials; considering all customers loyal customers; and aligning online and offline strategies to better convert and sell.
Please direct all interview requests to the press contact below.
About Splio:
Splio provides marketers with an omnichannel marketing platform that combines marketing automation and loyalty marketing to enable brands to orchestrate powerful online and offline marketing campaigns. Splio has built its platform on customer knowledge and advocates loyalty marketing to its customers to boost their turnover.
More than 500 brands around the world use Splio every day, including The Kooples, Kusmi Tea, Givenchy, Caudalie, Degrenne, Intersport, Desigual, Lindt, Air China and Cache Cache.
Splio was founded in 2001 by Louis Rouxel and Raphael Jore. Mireille Messine, CEO, has directed the company since 2014. Splio has 130 employees and 7 offices across Europe, China and Brazil. The company raised €10 million in October 2016 from Amundi, BNP and BPI to support international growth and in particular to develop the Europe-China connection. Splio is one of Europe's top Inc. 5000 high-growth companies and benefits from the French Tech Pass.
Press contact:
Sandra Fernandes
Marketing & Communications Director
sfernandes@splio.com
+33 6 46 46 43 16