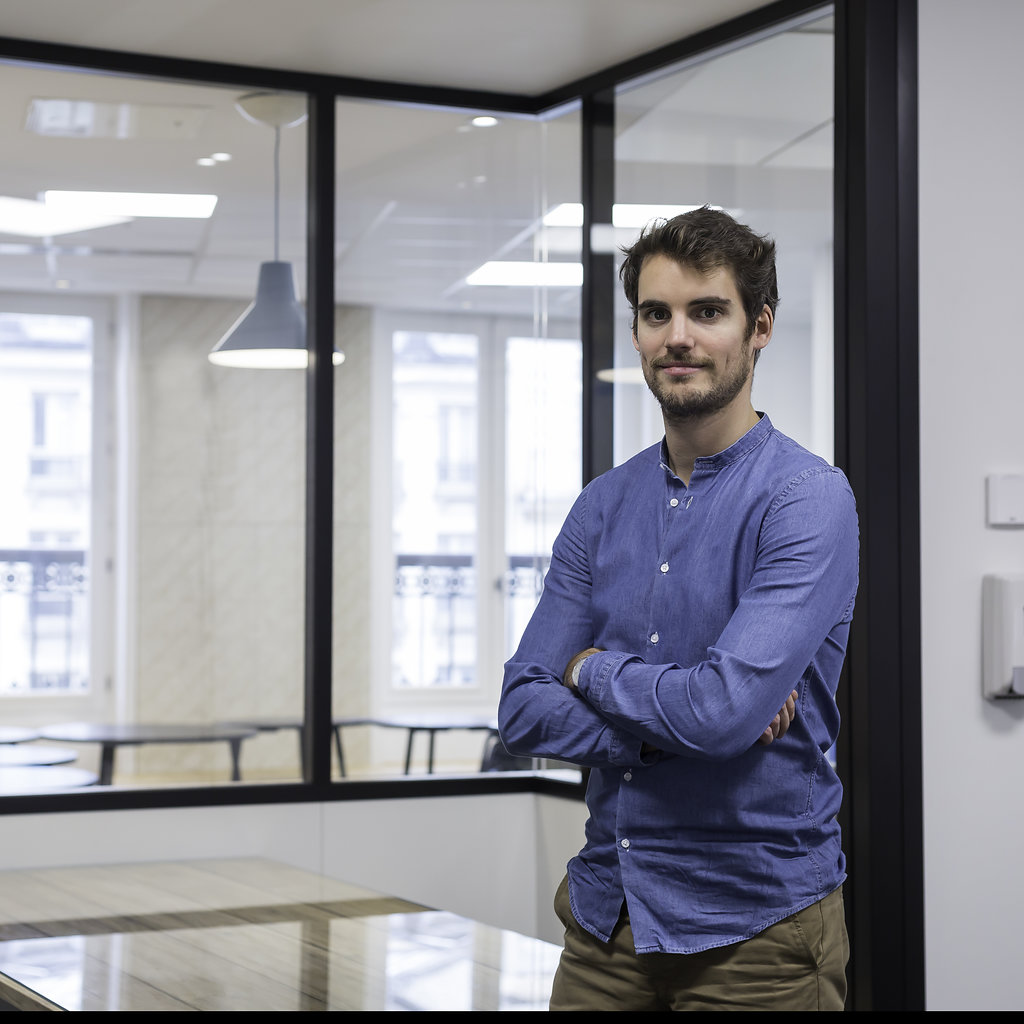 Splio strengthens its local team to lead French brands to New Loyalty.
Paris, March 19th, 2019 – Splio announces today the appointment of its new General Manager France, Antoine Parizot. With a team of 130 employees throughout Europe and China, Splio develops a SaaS-based omnichannel Loyalty Marketing platform, used by over 500 brands such as The Kooples, Beauté Privée, Le Splio Français, Maty and Longchamp.
A graduate from the Bordeaux Business School, Antoine Parizot joined Microsoft in 2010 as Sales Manager, becomes Major Account Director in 2013 with, among others, the Group Total in his portfolio and then becomes the Business Lead for the Microsoft Azure offer. In 2018, Antoine joined Splio as Sales Director and worked to develop Splio on the French market. One year later, he takes on the responsibility of General Manager France and takes over from Antoine Scialom, now Splio's General Manager Europe.
"Antoine Parizot today takes the direction of the French market in order to focus on customer satisfaction, grow the leadership of our Loyalty marketing platform among French marketers and develop new business opportunities, especially thanks to relationship-based Loyalty and Mobile Wallet Marketing" announces Antoine Scialom, General Manager Europe of Splio. "It's important for Splio to have a leader such as Antoine to ensure the growth of the French market. Antoine has already demonstrated that he can meet this challenge after his experience at Microsoft and one successful year as a Splio Sales Director. He has my full confidence to succeed in this mission and reach our ambitious objectives." explains Antoine Scialom.
At a time when ultra-digitalization and mobile first & only are mandatory, Antoine Parizot wants to convince French brands that Loyalty is changing and more than ever the best way for them to leverage their expansion. It's time to opt for a Loyalty marketing platform that integrates both digital and mobile to engage long-term relationships with customers. It's what Splio calls New Loyalty.
"It's with great excitement that I accept this new challenge after a year at the head of the French Sales group. I have the good fortune to be surrounded by qualified, motivated and ambitious teams, that will help Splio achieve even higher growth," declares Antoine Parizot, General Manager France of Splio. "Loyalty marketing and customer relationships are at the core of marketers' preoccupations today. We have the software and the teams to guide them in the deployment of an innovative, engaging and profitable client marketing strategy," concludes Antoine Parizot, General Manager France.
Please direct all interview requests to the press contact below.
About Splio
Splio is an omnichannel marketing platform that combines marketing automation and loyalty marketing. The platform enables marketers to unify their customer knowledge, orchestrate marketing campaigns and new loyalty programs, both online and offline. Splio helps brands adapt to New Loyalty, with both points-based and relationship-based programs, to acquire, reactivate and engage their customers and boost their revenue.
More than 500 brands around the world use Splio every day, including The Kooples, Kusmi Tea, Givenchy, Caudalie, Degrenne, Intersport, Le Slip Français, Longchamp, Fauchon and Accor Hotels.
Mireille Messine, CEO joined Splio in 2014. The company has 130 employees and 7 offices across Europe, China, and Brazil. The company raised €10 million in October 2016 from Amundi PEF, BNP Paribas Développement, and BPI France to support international growth, and to develop the Europe-China axis. Splio acquired the startup Gowento in November 2018. Splio is one of Inc. 5000 high-growth European companies and benefits from the French Tech Pass.
Press contact
Sandra FERNANDES
Marketing et Communications Director
+33 6 46 46 43 16